2023-02-01
The Premier Kitchen & Bath Design Event
KBIS 2023 is back and bigger than ever! Three of the leading trade shows will take place at the same time – NKBA's Kitchen & Bath Industry Show (KBIS), NAHB International Builders' Show (IBS) and the National Hardware Show (NHS), at Design & Construction Week. Discover innovative new products, explore fresh design solutions and connect face to face January 31-February 2, 2023 in Las Vegas.
The Kitchen & Bath Industry Show (KBIS) is the North America's largest trade show dedicated to all aspects of kitchen and bath design. KBIS, in conjunction with the National Kitchen & Bath Association (NKBA), is an inspiring, interactive platform that showcases the latest industry products, trends and technologies from hundreds of exhibitors.
Together, we set the course for our industry. Trends are established. Products are launched. People are discovered. And businesses are fueled! KBIS is the place where the global residential design and construction community meets in-person and for the year ahead. Join us January 31-February 2, 2023 in Las Vegas.
Each year KBIS welcomes thousands of qualified kitchen and bath designers, interior designers, dealers, architects, showrooms, custom builders and remodelers. KBIS is co-located with the NAHB International Builders Show (IBS), which together make up Design & Construction Week and draws over 90,000 design & construction professionals between both events.
Don't miss out on connecting with an exclusive and powerful group of residential design and construction professionals.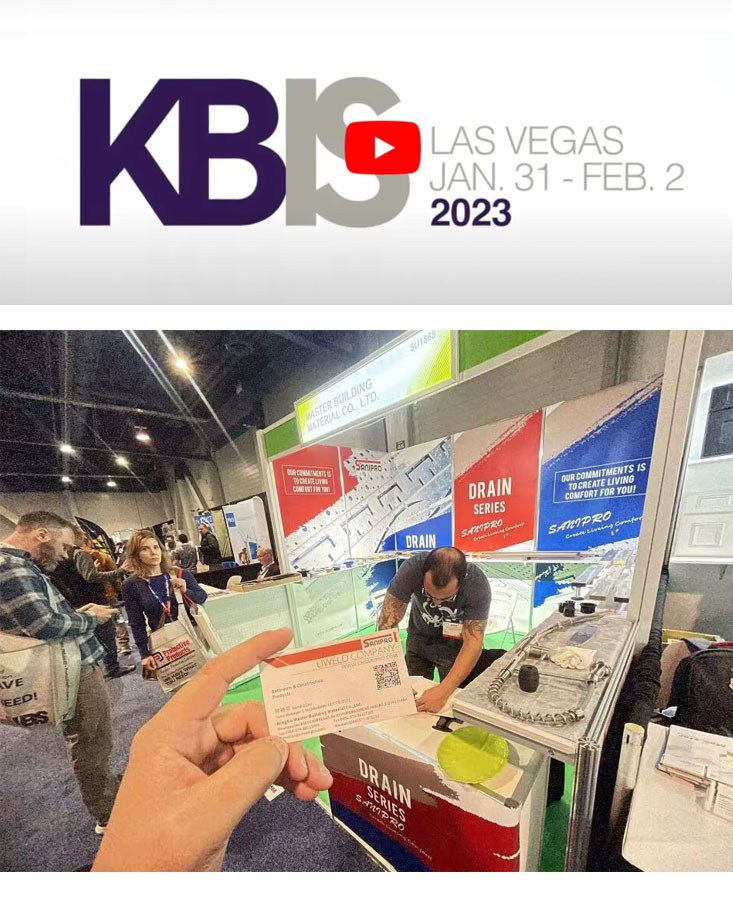 KBIS SANIPRO Booth No: SU1868
JAN 31-FEB 2 2023